About Us
Medical Faculty of DDU: Dr. N. D. Desai Faculty of Medical Science and Research is the fifth Faculty to be started by the Dharmsinh Desai University of Nadiad (DDU) after Faculty of Technology, Faculty of Pharmacy, Faculty of Dental Science and Faculty of Management and Information Science.
Medical College: Medical Council of India has granted permission to start this new Medical College with annual intake capacity of 150 MBBS students from the academic year 2019-20.
Situated on sprawling 20 acre campus fulfilling all the statutory requirements of the Medical Council of India, the Institute aims to be a leading institute providing state-of-the-art medical education to the aspiring young doctors.
Hospital: The Medical College is associated with Dr. N. D. Desai Hospital, a 350 bedded multispecialty hospital that is providing FREE health care to the people not just of Kheda District but also of the surrounding under-served areas.
Vision
To be the network of The Best public healthcare institutions in the state of Gujarat, providing quality medical care services and Medical Education with the state of art technology with easy accessibility, affordability and equity to the people of Gujarat and beyond.
Mission
Dr. N. D. Desai Faculty of Medical Science and Research will offer education that is inclusive and create a continuous stream of trained medical professionals who can cater to the emerging healthcare needs.

To serve the community needs, particularly the disadvantaged and underprivileged people and bring about innovations in healthcare delivery to all those who need it the most.
Details of Dean and Superintendent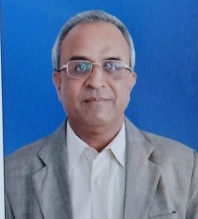 DEAN
Name: Dr. Arun H. Vyas
Qualification: MBBS, MD (Anesthesia)
Phone No:9979405250
Fax: (0268) 2520501
Email: dean.medical@ddu.ac.in
Address: Dr. N. D. Desai, FMSR, Medical College Building, College Road, Nadiad (Gujarat)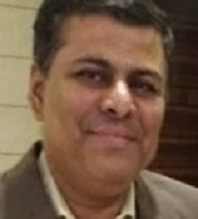 MEDICAL SUPERINTENDENT
Name: Dr. Pukur I. Thekdi
Qualification: MBBS, MS (Surgery)
Phone No: 6354933122
Fax: (0268) 2520501
Email: ms.medical@ddu.ac.in
Address: Dr. N. D. Desai, FMSR, Hospital Building, College Road, Nadiad (Gujarat)
Statutory Warning Regarding Admission
Admission to MBBS course in Dr. N. D. Desai Faculty of Medical Science and Research, Nadiad is granted by the Admission Committee of Government of Gujarat (Admission Committee for Professional UG Medical Courses -ACPUGMEC) including admission on Management Quota seats and NRI Quota seats.
Admissions to this Institute are made only on the basis of MERIT and this institute does not accept donation for granting admission. If any person demands money for admission to this Institute, inform Vigilance Cell of Government of Gujarat immediately.
Gujarati

For more information about admission process, please visit this website or the website of ACPUGMEC regularly.
Ragging:
Any conduct whether by words spoken or written or by an act which has the effect of harassing, teasing, treating or handling with rudeness any other student, indulging in rowdy or undisciplined activities which causes or is likely to cause annoyance, hardship or psychological harm or to raise fear or apprehension thereof in a fresher or a junior student or asking the students to do any act or perform something which such student will not in the ordinary course and which has the effect of causing or generating a sense of shame or embarrassment so as to adversely affect the physique or psyche of a fresher or a junior student. The conduct includes but is not restricted to any act by a senior student that prevents, disrupts or disturbs the regular academic activity of any other student or a fresher; exploiting the services of a fresher, or any other students for completing the academic tasks assigned to an individual or a group of students; any act of financial extortion or forceful expenditure burden put on a fresher or any other student by students; any act of physical abuse including all variants of it: sexual abuse, homosexual assaults, stripping, forcing obscene and lewd acts, gestures, causing bodily harm or any other danger to health or person; any act or abuse by spoken words, emails, post, public insults which would also include deriving perverted pleasure, "vicarious or sadistic thrill from activity or passively participating in the discomfiture to fresher or any other students; any act that affects the mental health and self-confidence of a fresher or any other student with or without an intent to derive a sadistic pleasure or showing off power, authority or superiority by a student over any fresher or any other student.
Punishment:
Depending upon the nature and gravity of the offence as established by the Anti-Ragging Committee of the institution, the possible punishments for those found guilty of ragging at the institution level shall be any one or any combination of the following:
Suspension from attending classes and academic privileges.

Withholding/withdrawing scholarship/ fellowship and other benefits

Debarring from appearing in any test/ examination or other evaluation Process.

Withholding results

Debarring from representing the institution in any regional, national or international meet, tournament, youth festival, etc.

Suspension/ expulsion from the hostel

Cancellation of admission.

Rustication from the institution for period ranging from 1 to 4 semesters

Expulsion from the institution and consequent debarring from admission to any other institution for a specific period.

Fine of Rs. 25,000/- and Rs. 1 lakh.

Collective punishment: When the persons committing or abetting the crime of ragging are not identified, the institution shall resort to collective punishment.
Anti-Ragging Regulation

The main objective of the hospital is to provide holistic healthcare services- preventive, promotive, curative and rehabilitative-under the allopathic system. Commissioned in 2018, Dr. N.D. Desai Faculty of Medical Science and Research caters to the healthcare requirements of people in the city of Nadiad and nearby areas.
With a population of 225,000 people (Census 2011), a multispecialty hospital of this scale will greatly benefit Nadiad.
Dr. N.D. Desai Faculty of Medical Science and Research is a 300-bedded teaching hospital which will provide clinical education and training to future and current physicians, nurses, and other health professionals, in addition to delivering tertiary level medical care to patients. This hospital offers services in all specialties of modern medicine and is focused on awareness, disease prevention, screening and early intervention.
Information required by NMC